Iconset: Southpark Icons by Bo (59 icons)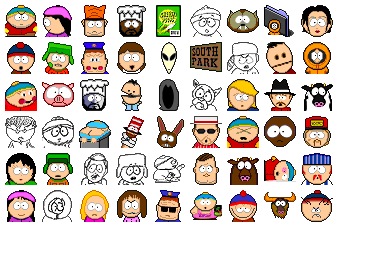 Artist:
Bo (Bo McCarty)
License:
Free for non-commercial use.
Commercial usage:
Not allowed
Readme file:
Read-Me.txt
The products or characters depicted in these icons are
© by Comedy Central / MTV Networks
Words from the Artist:
Thanks for downloading this icon set. This set is being released 'as is' - a work in progress. There are so many great characters introduced with each new episode that it's been impossible for me to keep up with new icons. I intend to update this from time to time.
Icons contained in set (59 icons)